Sucheta Rajagopal
Portfolio Manager
I love money and the markets. When I first became an advisor, I would exclaim to my friends, 'I can't believe they pay me to read the Financial Post!' and Fortune and the Wall Street Journal, the list goes on.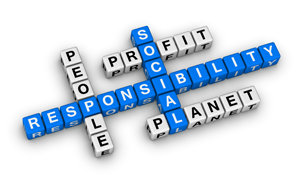 If you had an extra 30 minutes a day, would you spend it reading the Report on Business? Likely, the answer is 'no'.
I will happily sift through the information that's available out there and distill it into what you need to know to make better decisions about your money. My clients seek balance. Let me help you maintain a balanced portfolio so you can spend your time maintaining a balanced life.
Environmental, Social and corporate Governance (ESG) issues are becoming increasingly important. How companies address these areas has implications both for your portfolio and for our world. Triple bottom line investing, or people, planet, profits informs my investment philosophy.